Meet The Instructor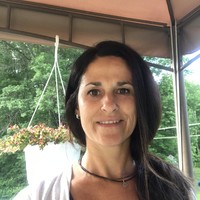 Gina McCray - Kripalu certified yoga instructor
Gina McCray, Owner and founder of Inner Light & Soul Yoga started her yoga journey 1 year after being diagnosed with an auto immune disease.Seeking for a more holistic approach she attended Kripalu school of Yoga and received her certification in 2012. She has also completed her certification's in Yoga for the Special Child,Restorative Theraputic Yoga, Ayurvedic Health Counselor, Holistic Ayurvedic facials, and many other work shop's. Gina bring's a sense of lightheartedness to her classes by encouraging self honoring, acceptance, and joy. The emphasis is on breath with movement while allowing students of all abilities and body types to explore their edges in a safe and nurturing environment.
Gina is so grateful for her well-being and the gift of life that she now has a strong desire to share her knowledge and special appreciation of yoga and Ayurveda with others.
Certified in Yoga for the special child taught by, Sonia Sumar
RYT from Kripalu School of Yoga
Certified Restorative Therapeutic Yoga taught by, Jillian Pransky
Reiki Level I & II certified
Ayurvedic Consultant ( diet & life style)
Certified Ayurvedic Facial Skin care.