Meet Our Team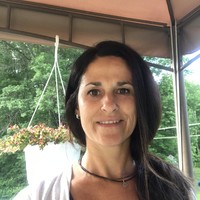 Gina McCray - Kripalu certified yoga instructor
Gina McCray, Owner and founder of Inner Light & Soul Yoga started her yoga journey 1 year after being diagnosed with an auto immune disease.Seeking for a more holistic approach she attended Kripalu school of Yoga and received her certification in 2012. She has also completed her certification's in Yoga for the Special Child,Restorative Theraputic Yoga, and many other work shop's. Gina bring's a sense of lightheartedness to her classes by encouraging self honoring, acceptance, and joy. The emphasis is on breath with movement while allowing students of all abilities and body types to explore their edges in a safe and nurturing environment.
Gina is so grateful for her well-being and the gift of life that she now has a strong desire to share her knowledge and special appreciation of yoga with others.
Certified in Yoga for the special child taught by, Sonia Sumar
RYT from Kripalu School of Yoga
Certified Restorative Therapeutic Yoga taught by, Jillian Pransky
Reiki Level I & II certified
Studied Ayurvedic Medicine at Kripalu Center for yoga & Health.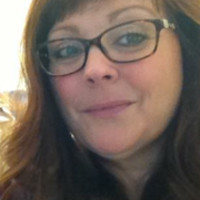 Melissa LaBelle - Certified Yoga instructor
Melissa LaBelle, RYT-200, has been practicing yoga for her health for many years. After much encouragement from her own teachers, Melissa studied and graduated from Sacred Rivers Yoga teacher training program where she not only renewed her love of yoga but discovered a deep desire to help others find health and wellness through the benefits of yoga. Certified in Yoga for All, yoga for bigger bodies, Melissa truly believes that yoga is for everyone; "every shape, size and ability". Melissa is also an Advanced Reiki practitioner (Certified, Level, I, II and III) and brings kindness, compassion and encouragement to her students.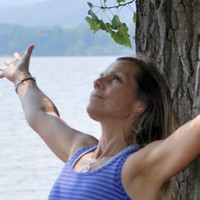 Lori Myrick - Certified Yoga Instructor
Lori's journey in the healing arts began when she attended her first yoga class in 2002. She received her 200 Hour Teacher Training Certificate in 2015. Through her trainings and practice she has learned many styles and was immediately drawn to the therapeutic side of yoga. She has a strong love for Yoga Nidra meditation and obtained her 100hr Amrit Yoga Nidra Facilitator Certification in 2017, and incorporates this tool into her classes and private sessions.
She holds a Master Certification in Integrated Energy Therapy (I.E.T.) Reiki level I. She also has an Ambassador Certification in "Tree Whispering", speaking to and for trees and plants. She has a deep connection to, and passion for animals and practices various energy therapy modalities on dogs, cats and horses.
Her mission is to be a vessel for Spirit to flow through, creating an awareness of the power we hold within to self-heal. Helping others on their journey of reawakening their inner potential and reconnecting to their inner peace, love and joy, through Yoga, meditation, nature and animals.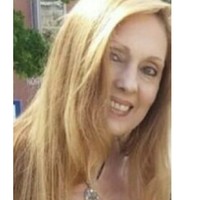 Kathy Reeves - Certified Yoga Instructor
Kathy Reeves, RYT-200 fell in love with yoga over 15 years ago when she discovered its healing affects for the mind, body and spirit. With a desire to share the gift of yoga with her community, she completed her 200-hour yoga teacher training at Samadhi Yoga Studio in Manchester, CT. She discovered that this was only the beginning of her journey and is also pursuing her certification in Yin Yoga and Mindfulness Meditation. She hopes to bring compassion and healing along with a solid physical practice to her students of all levels. Kathy's classes are infused with uplifting music, creative sequencing and inspirational quotes.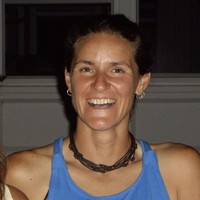 Marcia Lerario - Certified Yoga Instructor
Marcia began her journey with yoga about 20 years ago. In 2010 she decided to deepen her practice by getting her 200 and 500 hr certification at Yogi Hari's Ashram in Florida. Her focus is on a traditional style of yoga focused on integration of breathing and postures, hoping to achieve meditation in motion. As yoga has helped her through some very difficult times in life she would like to help others discover the healing benefits as well. She believes deeply in the restorative power of yoga and hopes to allow others to reconnect with the health, peace and joy that is already within them.